Andrés Spósito
Marketing Manager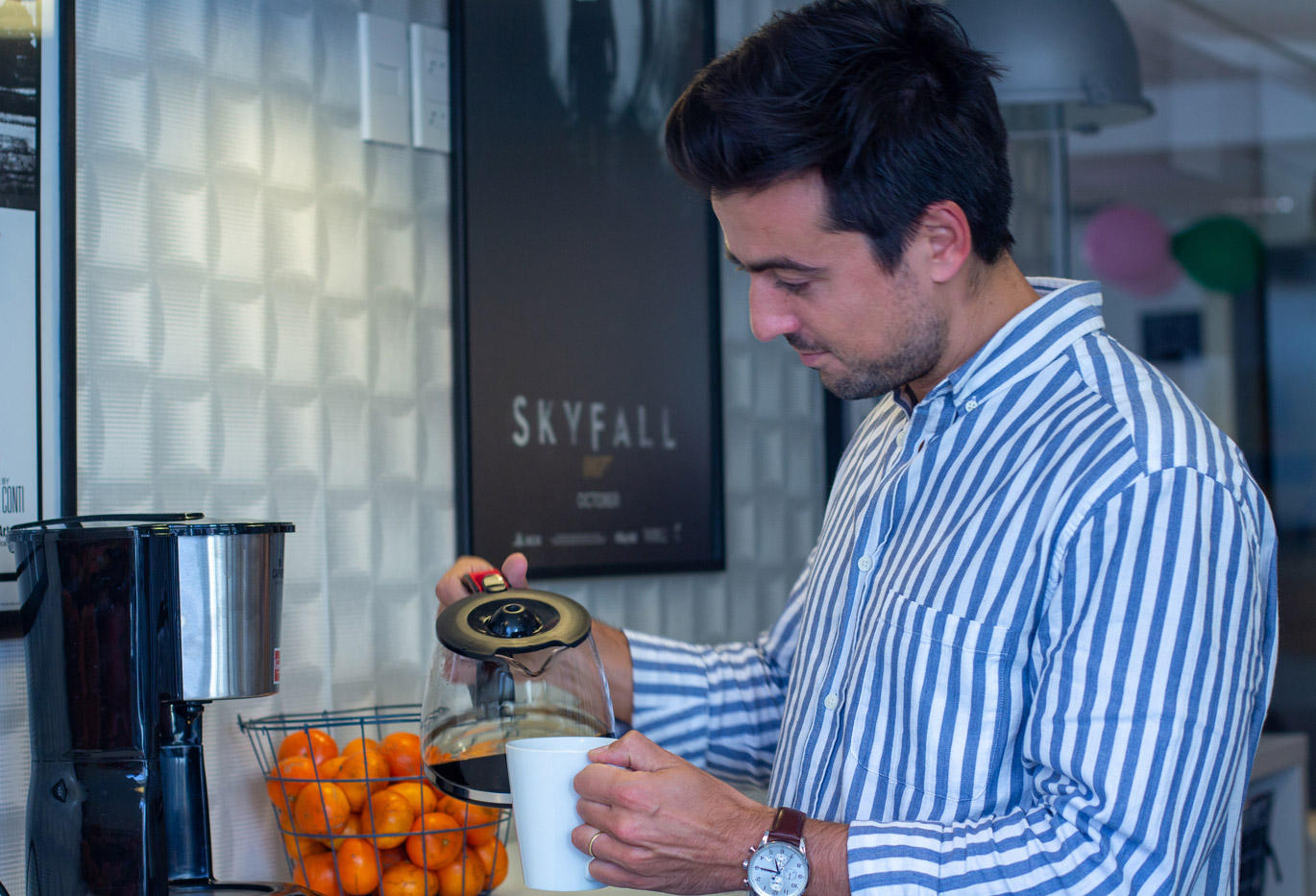 Why did you join the company?
I always wanted to work at a high-tech company but did not have an engineering background, so working here in Marketing and Biz Dev seemed like a good way to do that. At the time, I was looking for a place with a specific environment. And here, they were working on making things happen on a daily basis. There are no boundaries to what people can get done here. Everyone is really proactive and shares the same ambitions to reach new goals everyday. At the same time, this is a place that takes the time to build good teams and makes the office a place where everyone can feel comfortable. This is a very flexible place. You are not fixed to a specific position, timetable, or routine. We have people working in different cities at different hours—what matters at the end of the day is what you accomplish. It's hard to find this in Uruguay. During my interviews, I had the chance to meet everyone in person. I came several times to the office before I started working here and saw how the relationships are here and how people work. I could tell this was the place to be.
What's fun here?
A lot of things are fun here everyday. We get something new on a daily basis, new employees, clients, goals, and projects. What's really fun is that we can call these things our daily routine—which has no routine at all. It's exciting that one day we are heading in one direction and the following week or month we are doing something completely different. That generates constant challenges and pushes you to perform at your best. I think the best thing is that you don't feel like you're coming to work—the people are awesome and the way we work together to get things done makes the process fun. I can work from home, but choose to come to the office every day because it's fun to come and learn from my colleagues and enjoy their company. I feel like the people here allow me to improve myself.
What's a challenge that you've met successfully?
We have plenty of challenges in the marketing team. There was only one other employee in the marketing team when I joined—the SVP. Now we have six people in four different continents. There were a lot of things to be done when I joined—the first thing that I had to deal with was the fact that we needed to position dLocal across the globe. That was the basis of everything—then we needed to continually improve our positioning by how we handled our communications, social media channels, website, field events and conferences. Marketing is the daily challenge of showing everyone that we are really good at what we do and convincing them that they should listen to us instead of someone else. That's what I've felt from day one—hat there is nothing we do that when we finish, we can sit back and relax. Everything we do here is like working with building blocks—rom implementing a CRM, executing end-to-end field events with a huge level of exposure, managing a team, and understanding our merchants needs in order to provide the right solution.
What inspire you at the company and why?
What
Every time I see that we have a major thing to accomplish, one that requires special needs or requirements for a big merchant, you can see how people work their bums. There is only one option here, to get a good result. Sometimes that can be very stressful. But after doing the best of your best, you feel more confident and ready for the next thing that comes up—you know you can accomplish better and greater things than you've have previously. The way we try to find an innovative solution is inspiring—we always try to generate better results instead of repeating something we already know.