Mati Santana
Head of Account Manager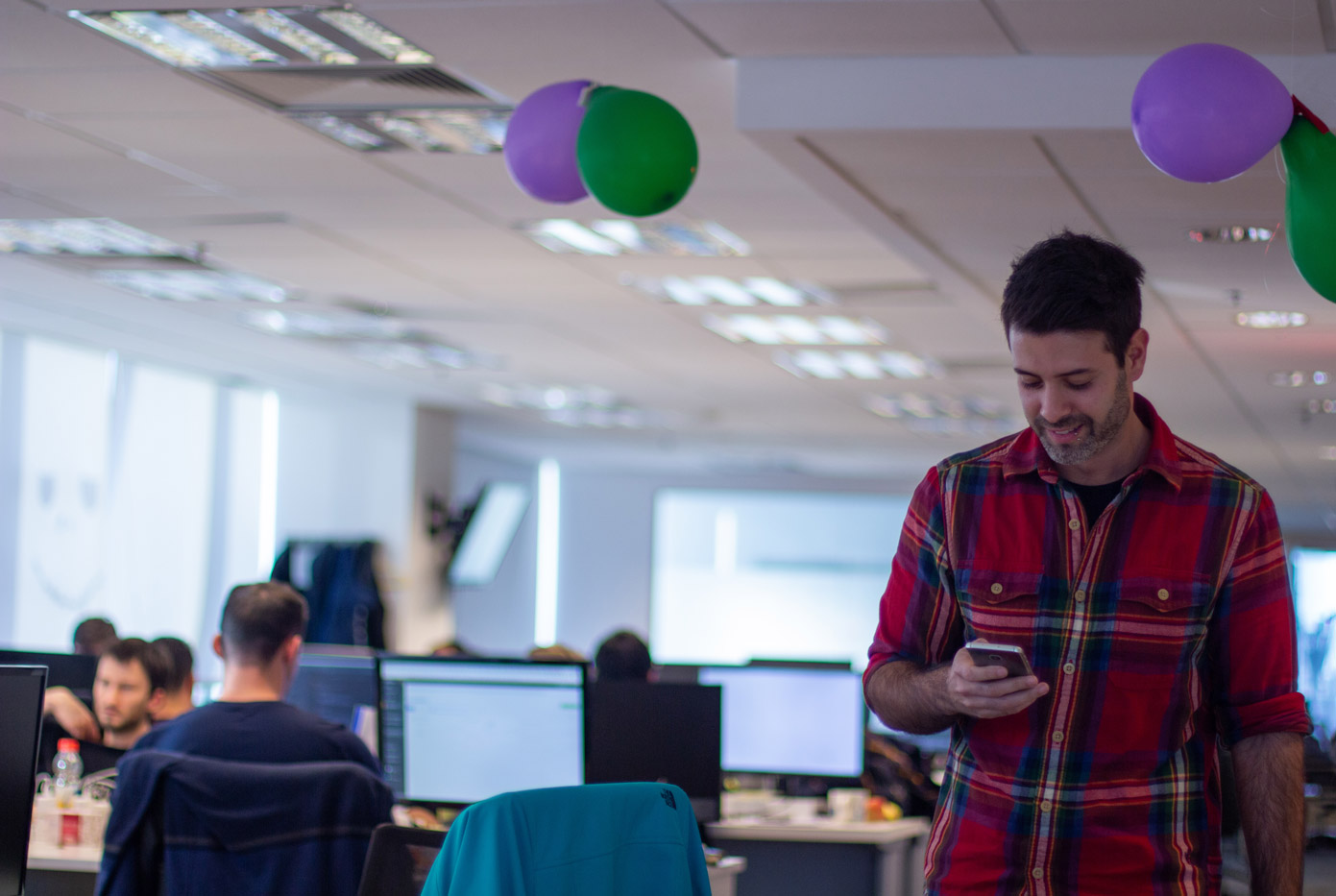 If you could work in any other department, where would you work and why?
I would work in any department here. I love this company, and I can see myself in every department. I've learned a lot as Head of Account Management, but I've also learned a great deal from other departments which just made me want to dig deeper.
If I had to choose one department though, it would probably be a mix between operations and expansion, which in my opinion is the core of the company. The countries we decide to expand to affect the whole company—and operations has a big say in these decisions. They determine where it will be and make it happen, which always sounded exciting to me.
What's your favorite thing about the office?
The people, the energy, and the adrenaline. It's the mixture of challenges that you have everyday.
In Uruguay, working at this kind of company is a unique opportunity that most people don't have. Getting the chance to work at a company that started in my country and became a global payments platform is exciting.
Everyone who works at this company is very smart, and you can learn something new from anyone here. We're a variety of different people from different countries and backgrounds with talent as our common ground.
Do you feel like you are making a difference?
Completely.
This is a company in which everyone can make a difference. Anyone from any position can bring value, and be noticed and appreciated for it.
This company in its essence is making a difference on a global scale. Our objective is to open emerging markets to companies outside the region in order to help them reach their maximum potential. We bring value to our merchants by enabling them to expand to places they couldn't before. And at the end of the day, that doesn't just help the merchants, but also the end-users living in these emerging markets.
What's a nice opportunity you've gotten?
I've gotten the opportunity to work with companies that I never imagined I would work with. I always say that I'm proud to work for companies that my mom has heard of!
What is the coolest thing you've done while employed here?
There were two work trips I will never forget: Tel Aviv and Bulgaria.
The last time I visited our offices in Tel Aviv, all of us went on a trip to the desert. We went on a hike and then arrived at a Bedouin campsite where we had a bonfire and ate their local food. The desert was delicious, and the cultural immersion was unique.
The other story was a while back, when I had to fly to Bulgaria to meet a merchant. I'd never been to Bulgaria before, and didn't know what to expect of a Bulgarian winter. Long story short, I found myself in -23C° with only long jeans, a thin jacket, and my All Stars, freezing to death throughout the trip! Let's just say I learned to check the weather before going on business trips!
What has your career path been at dLocal?
Today, I'm celebrating three years at the company. I started out as a technical account manager (TAM) and am now the Head of Account Management. After two months at the company, the commercial side needed to be onboarded, so there I went… During that time, the company was still in its diapers and the commercial team got to do a little bit of everything. I was doing sales and account management while being a TAM—so I was involved in everything merchant related. A year and a half after joining the company, I was promoted to Head of Account Management and have been doing that since.