Hot Sale 2020 – A closer look to sales and payment habits in Argentina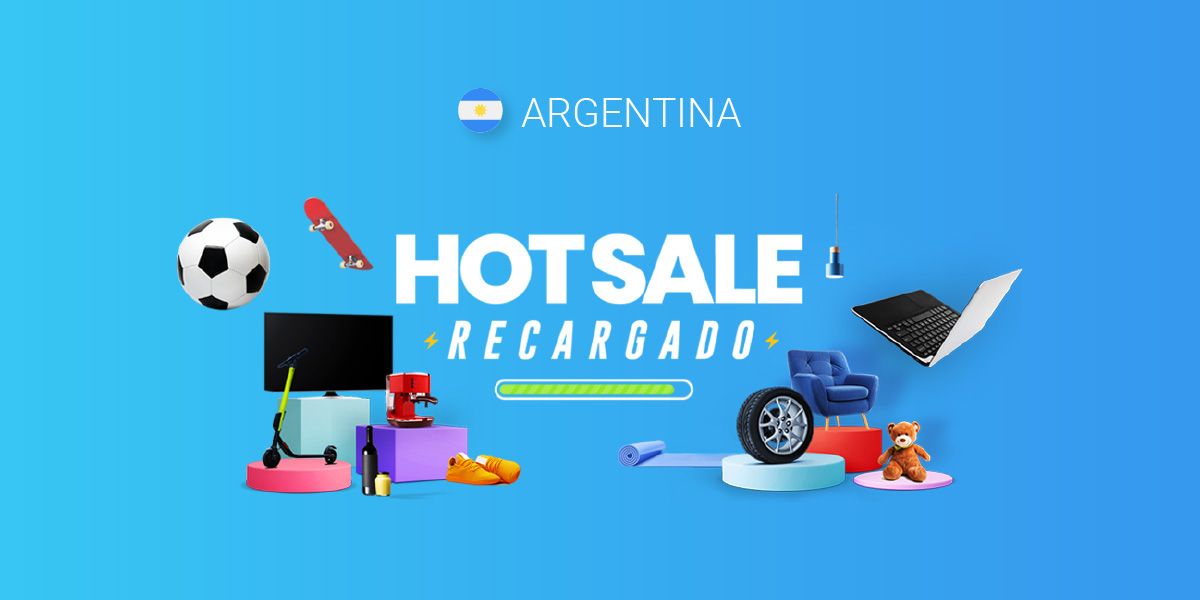 Source: https://www.hotsale.com.ar/
Hot Sale is one of the biggest online shopping events in Argentina. Traditionally taking place in May, this year it was rescheduled to July 27th – 29th due to COVID-19. The revenue during the three days of online discounts has been steadily increasing in the last few years. Sales of the 2019 edition generated a revenue of approximately 8.51 billion Argentine pesos, up from 6.17 billion pesos a year earlier. During last year's Hot Sale 3.5 million items were sold, and nearly 2 million orders were processed, based on the data shared on Argentine Chamber of eCommerce (CACE as per the Spanish acronym) website.
E-commerce sales in Argentina have been steadily growing in recent years
The CACE's 2019 Annual Study concludes that local e-commerce grew 76% compared to 2018, with 146 million products sold and a total turnover of 403.278 million pesos (which converts to roughly 5.689 million USD). 66% of Argentinian shoppers buy online at least once per month and 78% use a credit card as their payment method.
Growth because of the crisis
Argentina is the third largest eCommerce market in Latin America after Brazil and Mexico. Local cards and alternative payment methods are prevalent, but installments are crucial in Argentina's market. Domestic credit cards account to over 47 % of eCommerce payments.
While many companies are experiencing one of the worst-case scenarios, digital wallets like MercadoLibre's MercadoPago and neobanks like the Brazilian Nubank or the Argentinian Ualá are flourishing. Ualá, a fintech platform linked to a Mastercard prepaid card had doubled the number of cards issued in 10 months, from 1 million to 2 million.
'This pandemic has accelerated habits, some of which would have taken a long time to incorporate but were adopted almost immediately amid the pandemic', says Jacobo Singer, COO at dLocal.
This year's edition of Hot Sale is in particular expected to generate high volume of sales due to the global situation around the pandemic. With people being quarantined and unable to travel, not only e-commerce but also – or maybe especially – e-commerce Crossborder is on the rise. Retailers are preparing their business and strategy to adapt to the new reality of purchasing, logistics and customer service.
Sales during Hot Sale increase up to 300% compared to regular days
We talked to Roger Dimant, Country Manager at Tiendamia Argentina, one of the biggest e-commerce platforms in Argentina to learn more about the upcoming Hot Sale 2020 event.
Tiendamia consolidates more than 1 billion products from Amazon, eBay and Walmart for buyers in Latin America, and has already delivered over 350,000 packages successfully in Argentina. The most popular category is technology, especially Notebooks, Tablets and accessories for Gaming. Price and delivery speed are critical to positioning the products amongst Tiendamia's best sellers.
Installments and local currency - crucial in Argentina's market
Tiendamia Argentina offers the possibility to buy in local currency, Argentinian pesos, and also in installments – one of their biggest differentiators. "20% of our clients choose the possibility of paying in 12 installments, as this allows them to place larger orders", explains Roger Dimant.
40% of the client's opt for installments
Cash Payments make 15% of the eCommerce payment mix
With an internet penetration at 92% and a banking penetration at 50%, the second most popular payment method after credit cards is still cash transactions at physical cash-payments stores, such as RapiPago and PagoFacil. Both are an active but indirect part of the Argentinian Hot Sale event, as online stores and e-commerce platforms are offering this payment as an additional option at the checkout.
Learn more about Argentina's eCommerce payment methods here.