The best-kept secret about Black Friday and Cyber Monday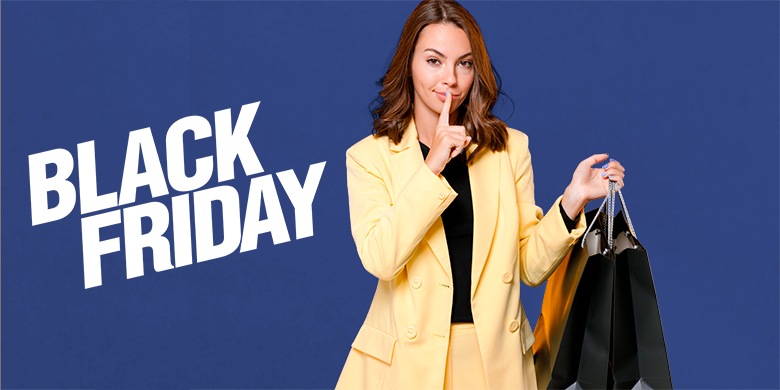 Want to increase sales with online events? Take a look at emerging markets before your competition does.
Listen up. This is NOT another Black-Friday-makes-so-much-money blog post. Merchants everywhere already know how online events like Black Friday, Cyber Monday and Singles Day rake in huge sales. They're well aware, for example, that Singles Day is the world's biggest 24-hour sales event and that last year, 3 million people bought nearly 2 billion products.
What we want to do is expand your thinking about which markets you target for these kinds of events. Before you decide to again battle the competition for sales in the US and China, to grapple over the crumbs left by Amazon and Alibaba, we'd like to direct your attention to some other regions of the world — those that are largely untapped and have been overlooked by many retailers, including your competitors.
We're talking about expanding into emerging markets.
Consider what's been happening to sales trends in emerging market online shopping in recent years:
The COVID-19 Pandemic has resulted in a huge increase in online shopping in places like Latin America, Asia, and Africa, as consumers are cut off from local shops and buy more and more products online.
Mexico's El Buen Fin has been seeing such high demand, that the "good weekend"  was extended to run for 12 days (Nov. 9 – 20), three times longer than last year. While final numbers are still pending, the projected sales for this year's edition of El Buen Fin should exceed 118 billion pesos, that's almost $6 billion!
A study conducted by Visa compared sales numbers from 2016 to 2018 in Brazil, Colombia, Costa Rica, Chile, Panama, Peru and the Dominican Republic and found that transactions grew 12 percent on Black Friday and 11 percent on Cyber Monday.
Getting started with online sales events in emerging markets
Now, we get it. Starting with a new customer base is always daunting. And it's certainly true that emerging markets come with their challenges. But the fact is, with a little research and a few key steps, you are basically one click away to start taking advantage of your own cross-border sales and expand your business in places like Latin America and Africa.
Here are 3 tips to get started participating in online sales events in emerging markets:
Mark your calendar. Get familiar with what events are going on, especially those that are a fit for your customer base. Don't forget local holidays, such as Buen Fin in Mexico, different dates for Mother's Day or Children's Day in Latin America. In Brazil, parents spent around USD 580 million in 2020 (an increase of 28% over 2019).
Fine-tune your sales strategy. If you've ever done business with customers in emerging markets, you know that things don't work exactly like they do elsewhere. Research the behaviors of these shoppers to make sure you know how and when to reach them. Your online order doesn't take 1-2 shipping days. Christmas shopping might take up to one month or even longer to arrive in emerging markets, so make sure you know when to double your efforts.
Offer local payment options. One key aspect of most emerging-market shoppers is that they prefer to buy goods and services using local payment methods. We can't stress enough the importance of being equipped with the right payment mix to be able to accept locally issued credit cards, installments or even cash as Boleto Bancario in Brazil, for example.
Is partnering with a local partner worth the effort?
At the risk of sounding self-serving, our answer to that question is a resounding "yes." Like any sales venture, if you don't know the territory — if you don't truly understand the wants and needs of your customers — you're going to feel lost and, even worse, lose your shirt.
Partnering with companies like dLocal protects you against risk, increases your chance of success and helps you develop a sustainable online sales-event strategy. Here are some reasons why:
Emerging markets are the seas they swim in.

These partners know the behaviors of the shoppers you want to woo, especially when it comes to how they prefer to pay for goods. From Pix in Brazil to Oxxo in Mexico to UPI in India, you don't want to leave 80% of the local consumers out of your strategy.

You'll see higher conversion rates.

Emerging-market experts can help you unlock the benefits of using local payment tools. You'll be able to offer installments, reach local payment schemes and benefit from local features such as debit payment or refund management. Accept local currencies out of the box and stay away from DCC and FX solutions that add friction and cost to consumers.

You'll see fewer rejected transactions. When you try to take payments using international methods, you run the risk of credit cards being rejected. Using local methods, banks are more likely to accept the payments as the transaction meets their specific requirements, so more transactions get completed.
Online sales events in emerging markets offer a whole new world of opportunity. Consider jumping in before all your competitors do.
⇨ Want to learn more about the cross-border payment methods we support?
Take a look at our country overview of
LATAM
,
APAC
and
MEA
or navigate through some of our
regional guides
to better understand your opportunities
in such rapidly growing markets.