How to boost your Shopify store in Brazil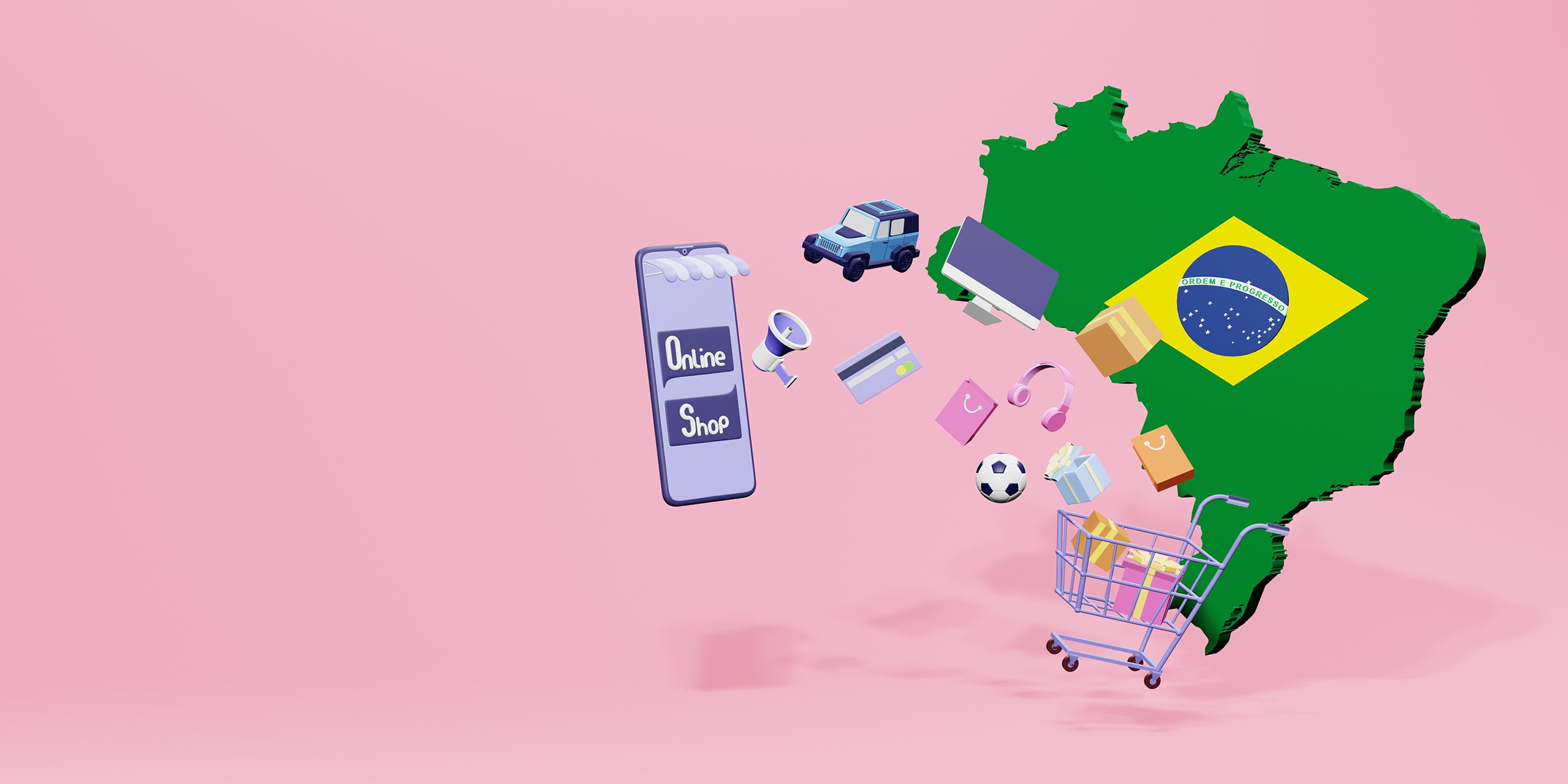 Brazil is Latin America's largest economy and the world's 9th largest economy with a GDP of US$1.8 trillion and 15th largest eCommerce market, amassing an eCommerce revenue of US$22 billion in 2020, that is predicted to grow to US$34 billion by 2025.
Brazilians prefer using mobile phones over tablets and desktops, they have a preference for apps over websites and spend on average 6.1 hours per day on the internet. Instagram has its third largest active user base in Brazil, with over 110 million, behind only India (180 million) and the US (170 million).
The country's appetite for online media indicates that there are opportunities for discerning eCommerce merchants.
Shopify in Brazil
In 2020, Shopify's revenue saw an 86% increase from 2019, reaching US$2.9 billion and the number of consumers buying from merchants on the platform grew by 52% to 457 million customers. Shopify merchants made over US$20 billion cross-border sales, a figure that grew by 75% from 2019, and merchants from developing nations generated US$5.8 billion in revenue.
Brazil currently counts 21,476 live Shopify stores, which in 2020 alone produced over US$1 billion in business activities. Offering a multitude of localized payment methods at the checkout, from bank transfers and cash payments to cryptocurrency, has become a must have.
Brazil's local payment method
Breaking the local payment barrier has become as important as understanding the culture and the language of the country. Only 20% of Brazilians have access to international credit cards, which can process both local and foreign currencies, while the widespread national cards can only process Brazil's local currency, the Brazilian real.
PIX - a revolutionary instant payment system
PIX is an instant payment system recently launched by Brazil's Central Bank in November 2020 that allows real-time transactions through QR codes, address keys, proximity payments, and manual input. With Brazilians being as payment-savvy, it hit in no time the world's fastest adoption rate. The new system allows for the first time peer-to-peer money transfers, bills, and Boleto Bancário payments as well as taxes and service fees (such as passport issuing, for example) – in real-time. Similar to the European SEPA system, Brazilians can pay and send funds 24/7 (including holidays), via mobile banking, online banking, and ATMs, and between individuals and organizations.
Boleto Bancário - Brazil's cash evergreen
Boleto Bancário allows both banked and unbanked shoppers to pay for online services in cash across more than 200,000 offline locations. In Brazil, where ⅔ of its 200 million population doesn't have a credit card, Boleto is ubiquitous, generating 50 million transactions a month. For the 55 million unbanked, it is the only way to buy goods and services online.
But it is not just the unbanked who use this payment method. When it comes to online purchases, Boleto is especially popular for high-ticket items because many consumers are still insecure about providing their card information online. Local and regional merchants often offer discounts for Boleto payments because there is no chargeback risk and the payment is made upfront. This makes the Boleto a great payment mechanism to add to Brazil's local payment mix.
When Boleto was originally introduced in 1993, it was designed to work solely with cash. Over the past few years, this payment method has evolved to work with bank transfers, both online and offline. In fact, Brazil is quite advanced in the use of online and mobile banking — 55% of all bank transactions come from mobile and internet banking. What's even more astounding is that about 30% of Boleto Bancario transactions originate on a mobile device, a share that is only bound to grow.
BNPL and Installments
BNPL and installments are rooted as deep into Brazilian culture as football and samba. Installments are a payment plan applied on a purchase. Rather than paying the full amount at once, Brazilians have a strong preference to pay for a purchase in parcels spread throughout the year. Buying in installments also allows to acquire higher value tickets as.
79% of Brazilians are used to paying in installments, and the average of parcels per purchase is 6.

30% of Brazilian buyers don't finish a purchase if a store doesn't offer the payment method.
The dLocal Solution for Shopify
There are two ways to offer those Brazilian payment methods to your customers:
Opening a local entity: with a lot of consumption of time, money and other resources, the merchant must enter the process of opening a local branch including submitting a request to the government, registering at the board of trade, and sending foreign capital through an authorized Brazilian institution, among other formal requirements.

Finding a local partner: the easiest way to include local payment methods to your checkout is to find a local partner that integrates with your Shopify store and is legally allowed to deal with local payments for merchants selling cross-border to Brazil.
Explore the potential of the fastest-growing eCommerce market with dLocal and add local cards, cash payments, installments, wallets, and bank transfers to your Shopify checkout!
The "One dLocal" concept (one API, one platform, one contract), allows Shopify stores to accept payments, send pay-outs, settle funds globally, and issue white label prepaid virtual and physical debit cards in local currencies in Asia, Africa, Latin America and the Middle East.
Connecting your Shopify store to dLocal is easy and enables you to collect payments in Brazil without having to have an on-site institution or bank account in the country, offering the most relevant methods, with no need to have any local institution or bank account in the country.