WEBINARS
Browse our Webinars
There are no webinars available at this time.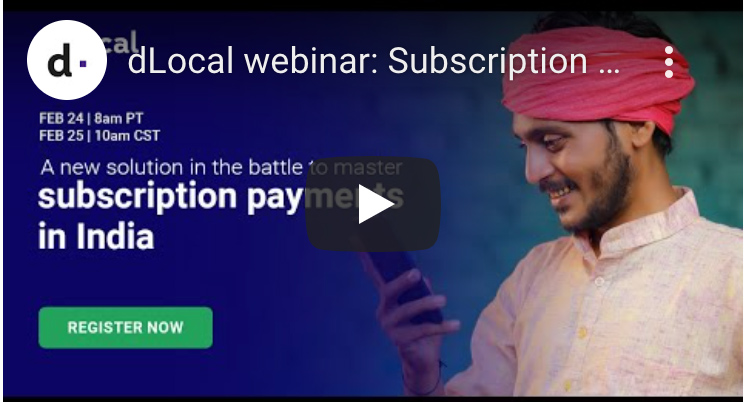 Subscription payments in India
The Reserve Bank of India (RBI) implemented new rules for recurring online transactions, making Additional Factor Authentication mandatory for recurring payments. Companies with recurring payments and SaaS models have been directly impacted by the new regulations. Notices of payment failures for services like online streaming, gaming, eLearning, or business tools, are hitting the inboxes of all SaaS companies in India.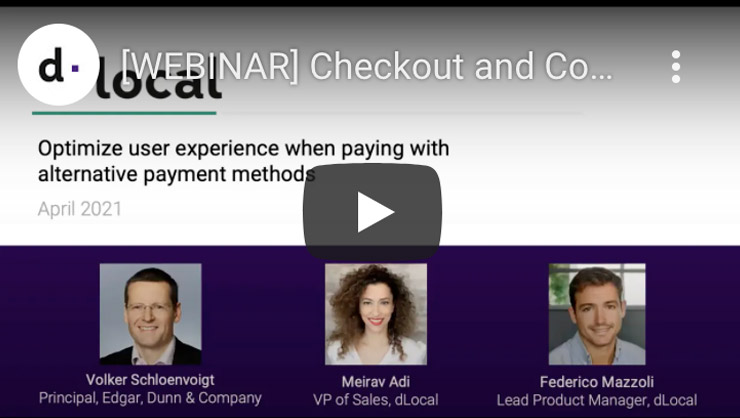 Checkout and Conversion in Emerging markets
Accepting cash and bank transfers can be mission-critical in regions like APAC, EMEA, and LATAM. So is the balance of user friction and payment approval rate.
For global companies, accepting multiple local payment methods is not just a matter of user preference. How do you ensure a checkout process that gives the user plenty of local payment methods to choose from without introducing needless friction and complexity?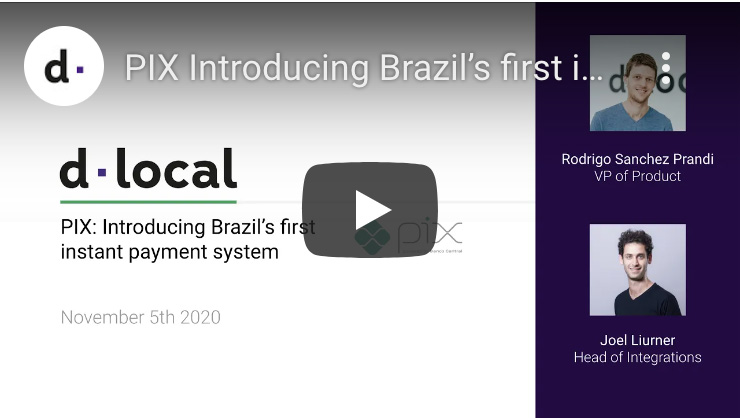 PIX – Brazil's first instant payment system
The Central Bank of Brazil is about to launch its new instant payment system, Pix.
The new payment is expected to revolutionize the local payment industry in no time. The new system allows for the first time peer-to-peer money transfers, bills, and Boleto Bancário payments as well as taxes and service fees (such as passport issuing, for example) – in real-time. Similar to the European SEPA system, Brazilians will now be able to pay and send funds 24/7 (including holidays), via mobile banking and online banking, both between individuals and organizations.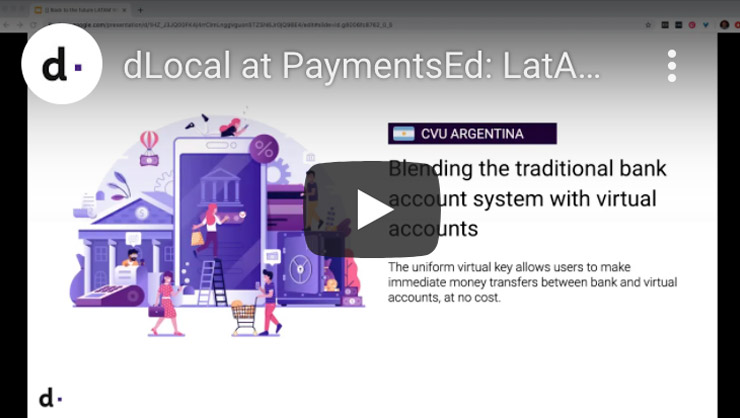 dLocal at PaymentsEd: LatAm Next Gen Payments in the Digital World
LATAM's digital landscape is going through substantial changes; the eCommerce market is forecast to reach US$94 bn in 2022; by 2025, 75% of Latin America's population will subscribe to mobile services. Fintech is not the exception; its growth significantly increased due to the result of many regulatory changes that facilitated the creation of new payment and financial services.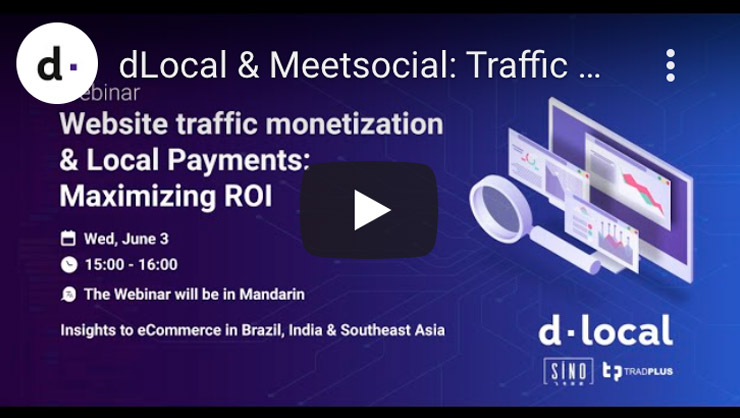 dLocal & Meetsocial: Traffic Monetization & Local Payments in Brazil, India and South East Asia
Webinar in 🇨🇳 Mandarin 🇨🇳
Our Shenzhen based office recently hosted a webinar with our partners Meetsocial and TradPlus. We shared insights and recommendations on how to maximize payment turnovers via advertisements and payment system optimizations in Brazil, India, and South East Asia.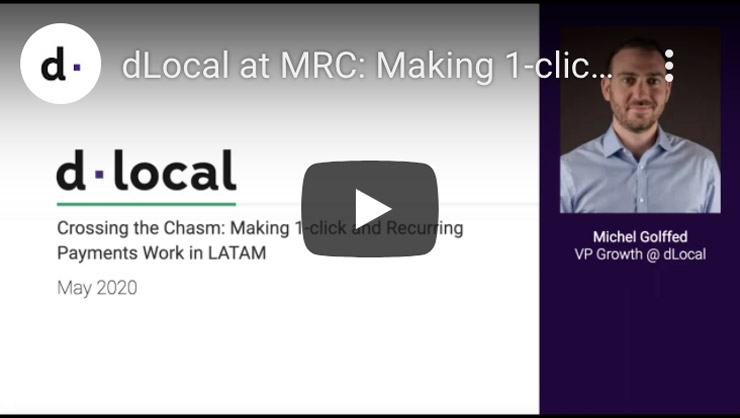 dLocal at MRC: Making 1-click and Recurring Payments Work in LATAM
dLocal addresses specific topics on how making the most of local cards and bank transfer options, tokenization options, subscription logic handling, the use of direct debit in select markets (such as Argentina), and the usage of alternative payment methods as a payment recovery mechanism. Learn more on how to successfully implement 1-click and subscriptions payments in Brazil, Argentina, Mexico, Chile, and Colombia, where local payments infrastructure gaps abound. dLocal will also feature insights from merchants in SaaS, media and entertainment, and consumer retail industries by sharing best practices and relevant examples.